2010 in review
The stats helper monkeys at WordPress.com mulled over how this blog did in 2010, and here's a high level summary of its overall blog health: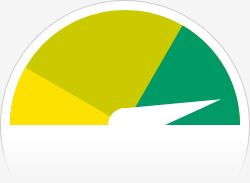 The Blog-Health-o-Meter™ reads Wow.
Crunchy numbers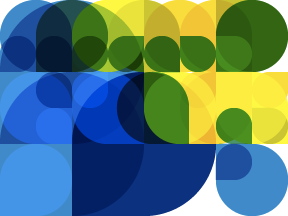 A helper monkey made this abstract painting, inspired by your stats.
The Louvre Museum has 8.5 million visitors per year. This blog was viewed about 440,000 times in 2010. If it were an exhibit at The Louvre Museum, it would take 19 days for that many people to see it.
In 2010, there were 177 new posts, growing the total archive of this blog to 320 posts. There were 4 pictures uploaded, taking up a total of 3mb.
The busiest day of the year was November 11th with 3,687 views. The most popular post that day was Still a paper chase.
Where did they come from?
The top referring sites in 2010 were facebook.com, financemanila.net, mail.yahoo.com, traderspizza.com, and Private networks.
Some visitors came searching, mostly for gus cosio, gus cosio says so, guscosio, gus cusio, and guscosio.wordpress.com.
Attractions in 2010
These are the posts and pages that got the most views in 2010.
1
Still a paper chase November 2010
85 comments
2
Bull on the loose November 2010
107 comments
3
Keep on trucking December 2010
95 comments
4
Just some thoughts September 2010
74 comments
5
Bullish, not foolish! November 2010
65 comments
32 Comments »
Sir Gus, I take my vitamins once a day but I read your blog more often than you think. I even go back and read your previous blogs. This has enriched my skill in trading and helped me in doing my homework. Thanks so much.

Comment by Shan | January 2, 2011 |

Dear all,
I received this report from WordPress and I thought of sharing it with everyone who follows the blog. It seems to have touched a good number of Philippine stock market and mutual fund investors in 2010. I hope I can still be of service to investors in the Philippine market in 2011 by expressing my thoughts in this site.
May you all have a profitable and fruitful 2011. God bless you all.

Gus

Comment by Gus Cosio | January 2, 2011 |

Sir Gus, you're credible that's why you've got followers on your blogs who are investors and traders as well. You help us see the true picture of the market, thus giving us the opportunity to monitor its movement. Grateful for this.

Comment by Shan | January 2, 2011 |

Glad to be of assistance, Shan. More power to you.

Comment by Gus Cosio | January 3, 2011

Thanks for the past 6 months that I've been following your blog (started in stocks on June 2010). I have learned a lot not just from you but also from others who share their insights here.
I'm planning to invest also in FAMI as one of my New Year's resolution but I'm here in the Middle East, I don't know how to do it right now…

Comment by RmR | January 3, 2011 |

Nice to hear from you, RmR. Come see me when you're in town.

Comment by Gus Cosio | January 3, 2011

OT: Is it just me or the First Metro Sec is really not working? I can't trade & I can't see my cash balance too. Already done multiple logouts. 😦

Comment by sdrobob | January 3, 2011 |

sdrobob,
You and I both are having problems. I take it as providential, so I'm choosing just to watch the market and see how things go.

Comment by Gus Cosio | January 3, 2011 |

I though it was just me. I think it's now ok. 🙂

Comment by sdrobob | January 3, 2011

i called earlier sometime after 9AM and they did had some problems. the stock positions came up. but did you also experience discrepancies in the cash balance?

Comment by aa | January 3, 2011

@aa
There was a time that the cash balance was gone but went ok near noon. This afternoon when I checked, nagloloko ulit. I hope ok na bukas.

Comment by sdrobob | January 3, 2011

yes…hopefully the system is ok tom. what happened to me is that the system displays less than what my personal record of my cash balance is…i hope it's not lost 😀

Comment by aa | January 3, 2011

I think everyday they tally by hand and manually do book balancing. It happened to me that 10,000 pesos mysteriously got added to my cash balance. Then that evening, it just as mysteriously disappeared.

I wouldn't worry about it too much. FMIC has a banking pedigree so they should be sensitive to such things already.

Comment by jasper | January 3, 2011

it's all good now….hahaha…jasper my 10K must have added to your balance 😀

Comment by aa | January 3, 2011

Hi Sir Gus,

With this amount of traffic, you could have monitized the same if this were in your own domain name and at your own web host. I'd say, easily, a $100 a month–more than enough to pay for the domain name and web hosting dues, the rest could further go to the stock market. hehe

Nonetheless, looking forward to more valuable insights from your blog in 2011, and many more years to come. Thanks.

Comment by Topmace | January 3, 2011 |

Hi sir gus, i hope you remembered when I first asked if its smart move to redeem all my fami equity investments and instead placed it directly thru citisec. I did that, and I think the results so far were all positive 🙂

I have read also a strategy of one of the commenter here to make FAMI equity as benchmark againts COL's:) I'm planning the same this year. Your blog really helps us in making our own research/work.

Please advise. 35% of my portfolio is on MER at 178/sh and 200/sh and its now shooting +32% gains. Should I topslice at 220/sh, my target is 250/sh actually. Newbie here 🙂

/rdthedeveloper

Comment by rdthedeveloper | January 3, 2011 |

If I were on your place, I would hold the stock as long as it is profitable and set appropriate stops to protect my profits if a correction should occur. But if I want to allocate some money to buy other stocks which is a good buy, then I would top slice some profits on strength and buy the stock I want. A stock preferably belonging to another sector. Congrats on your MER!

Comment by Seth | January 3, 2011 |

Thanks seth, i'll sleep on it and maybe tommorow i have better judgement 🙂

Comment by rdthedeveloper | January 3, 2011

– The market giveth:
I just sold MER at a good profit. Not even one month has passed. Easily one of my best move so far.

– The market taketh away:
I'm bleeding red on JGS. Fortunately for me, I only took a very small position last December. But a loss is a loss.

Rule #1 Never lose any money.
Rule #2 Rule Don't forget rule #1

Although, I'm watching and waiting for the bottom to fall so I can average down. I just hope I don't lose too much during this initial selling wave.

– MPI is nutso gangbusta!
MPI has gone up and is now rewarding my long-suffering faith. Now, if only I had the courage to have poured in even some more when it was hovering at 3.5. – I really was very scared that time you know. I have over 35% of my portfolio here, and it was dropping so near my entry price..

Comment by jasper | January 3, 2011 |

MPI climbed so much after Metro Pacific Tollways Corp. agreed to buy more shares in a new venture. Congrats on your MPI! I decided to cut loss and allocated the funds to another stock which is also performing quite well today.

Comment by Seth | January 3, 2011 |

I'll probably not sell any MPI for the immediate future. If it goes down I might simply just buy some more.

Its one of my long-term hold. Maybe 'the' long-term hold. I'm pining a lot of hope here actually. Its probably not a good thing. Although, I feel that if you read any value investing/growth investing related book, they would be talking about something like MPI.

Comment by jasper | January 3, 2011

I was told that MPI is the "stock of the future". In my view if you look at their footprints they are just way ahead of what we could possibly think. Its gonna be a long ride. Ive been holding MPI on and off for the last 24 months. I think Im gonna commit more this year.

Comment by Mark Anthony | January 3, 2011

Well, at that time I have bought MPI using my "for short term trading funds". I did not incur huge losses but it was enough for me to consider cutting losses. On hindsight, I should have adjusted my trading plan but I am quite happy with my current gains. Good luck on this stock. I think I should study this more.

Comment by Seth | January 3, 2011

btw: Whats this new shares on a new venture thing?

Comment by jasper | January 3, 2011

The new I was referring to is this:
http://www.bloomberg.com/apps/news?pid=conewsstory&refer=conews&tkr=MPI:PM&sid=aXjq6zpjL8J0

Comment by Seth | January 3, 2011

sir,
Your thoughts on price moves of MPI? in your previous blog MPI is one of the issue that you said will have a more pronounced movement. 30% of my portfolio is MPI and have been holding this for the last 6 months. DMC seems to have gone the other way. In your "A Happy New Year – 2011" topic, I did not find any "AP" as top of mind. Do you think AP will be a slower horse to ride in 2011 and that EDC and MER will be the faster alternative?

Comment by Mark Anthony | January 3, 2011 |

I didn't think WordPress had this kind of analytics. I used to use Blogspot and I have had to link my site to another one to mine eyeball data.

And 3,687 views! I remember when I used to click on my blog the whole day just so I would have more 20 'views'.. hehe.. :p

Comment by jasper | January 3, 2011 |

nyahaha! bro jas, i found out how to have more views for blogs. it's either you need to have more friends or more enemies. just kidding…
i hope you had a nice first day of trading for the year, 2011.
sold MER today @ 238.20, napaaga nga lang ata.
nagka-problema kasi FMS eh. tsk tsk tsk…

Comment by RmR | January 3, 2011 |

I have a set time when I do my buying and selling. Its at 11:30am.

Sometimes it backfires and the stock I wanted to buy goes up on me, but more often than not following a set time saves me from a lot of heartache.

And oh, I sold my MER at 242.. wmahahaha..

Comment by jasper | January 3, 2011

sold all my MER today at 251/sh and AEV at 37.10/sh. I think it will soon succumb to minor correction, i will just buy some when it happens.

I am now watching on MPI, FPH and AP. I hope I can find a comfortable entry on these stocks. 🙂

/rdthedeveloper

Comment by rdthedeveloper | January 4, 2011 |

congrats on MER.Now its time to wait for it to fall down to 180 again:)

Comment by jasper | January 4, 2011 |

its my first SELL order and i very happy with it :), while i am after growth stocks, i think vigilance on extra ordinary situations like this calls for good judgement 🙂

Comment by rdthedeveloper | January 4, 2011